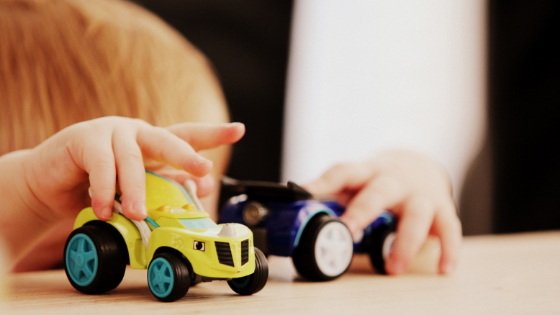 If you've ever so much as visited a friend with kids at their home, then you know the impact that a child can have on a space of any size. Kids don't understand the difference between their bedroom versus any other room in the house. They don't look at the formal dining room as a place reserved for special occasions. They imagine, they play, and they spread their toys throughout the house like it is no one else's business.
Attempting to bring kids into a cozy apartment in Charlotte can be incredibly trying for the adults in the household for this very reason. Many parents quickly give up the hope of having any reserved "adult space," giving in to the need to let toys cover every open space throughout the home. However, there are better ways to manage a cozy space to find a bit more balance between playroom and showroom.
Here Are a Few Ideas to Help Manage Kids in Smaller Spaces:
Always think about storage. Every piece of furniture in your home has the potential to be a helpful piece of storage. TV stands, benches, coffee tables and shelving in closets are all essential tools for helping to house the many different types of toys and supplies that you'll need for your children.
Create a healthy rotation. When you have different people in your home sharing a single space, simply creating a household schedule to help you manage who is using the space at certain times of the day can be very helpful. This is especially helpful in managing space with the television. Create boundaries and a strong schedule so that kids know where it is okay to play and when.
Take advantage of the library. Surrounding your child with plenty of books is important for their development, but this doesn't mean that you need to have a bunch of books in your home all the time. Weekly trips to the library could mean having just a couple of books in the house at any given time while still exposing your child to a wide range of literature.
Limit toys to developmental needs. Kids love to play with toys, and as they grow, their developmental needs will lead you to buy new toys to support their developing intelligence, but many parents are hesitant to get rid of old toys due to their sentimental value. Rotating through toys can help to keep the clutter down in your home and therefore help you manage life with kids in your small space.
Above all, the most important thing to take into consideration when raising kids is consistency. Providing your kids with a comfortable home where they are surrounded by a loving family is essential. Contact our office to learn more about our apartment availability for your love ones.