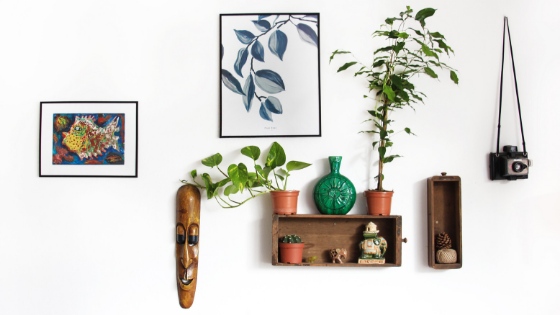 When renting an apartment, it is not uncommon to run into conflict with property management concerning the ways that you are permitted to decorate your apartment. When searching for an apartment in Charlotte, your likely to search for a floor plan and community with the type of amenities that will provide you with the most comforts for you and your family. However, the most comfortable apartment that you can find will still lack that special bit of personality that makes your home uniquely your own.
This is why finding ways to decorate your new home in ways that won't leave any permanent damage is such a good idea. By taking a few simple precautions, you can create a home environment that is uniquely your own without facing the risk of losing your deposit or having to pay fees when you eventually move on.
Here are a few strategies to help you decorate without damage:
Instead of putting holes in the wall, try putting a piece of painter's tape on the wall and hanging pictures and posters with glue. A little dab on top of the painter's tape will adhere to the wall, but when you are done, you can take the painter's tape down without any damage.
Similar to decorating with glue, you can use paperclips and magnets to adhere to lightweight items to the wall. This is particularly great for posters because you won't need to use thumbtacks, which cause holes in the wall and can be unsightly over the poster.
Decorate from the ground up instead of from the ceiling down. You can find a lot of different home accents that will bring personality into your home without adhering decorations to the wall. Large vases, artistic lamp posts, and creative furnishings are all great ways to decorate without damaging the walls of your apartment.
Renting is such a convenient option when searching for a home, but the temporary nature of renting leaves many apartment dwellers to put off home decorating in an effort to avoid permanently damaging their living space. By following these simple tricks, you can create the type of home environment that will keep you happy and comfortable without breaking any property management rules. Contact us to learn more about apartment availability in your area.