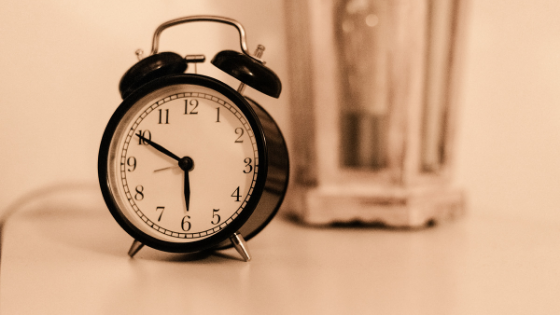 The residents of our Charlotte, NC apartments are busy people, and that often means mornings are rushed and a little more chaotic than they'd like them to be. Fortunately, mornings don't have to begin with a mad dash to the door every day. With these tips, you can make your mornings more efficient so everything falls into place.
1. Lay Out Your Clothes
Your mom might've laid out your clothes before school to avoid a fight in the morning, but that doesn't mean you should stop this ritual now that you're an adult. Laying your clothes out the night before can save you an enormous amount of time in the morning. You don't have to mess around in your closet or look for the left shoe when the right one seems to be the only one available. You won't be surprised by stains or wrinkles you weren't expecting if you have everything ready for the next morning before you go to sleep.
2. Make To-Go Breakfast Food
They say breakfast is the most important meal of the day, so it's important to find ways to work it into your daily routine. These Muffin-Tin Quiches with Smoked Cheddar and Potato are easy to make ahead of time, so you can just pop them into the microwave in the morning and eat them when you're running out the door. Make a big batch on a Sunday when you have free time and freeze the excess so you have ready-made breakfast when your fridge starts running low.
Smoothies are another great grab-and-go option. To save time, cut the fruit or veggies the night before and have everything ready to dump in your blender so you can just hit the start button while you're brushing your teeth.
3. Commit to Avoiding the Snooze Button
Some people simply aren't morning people. If you're someone who lives by the snooze button, commit to only hitting it once. Move your phone or alarm clock across the room so you'll have to get up and walk to it when it goes off. You'll be amazed at the difference an extra seven or nine minutes can make in the morning!
If you're looking for an apartment where you'll wake up on the right side of the bed every day, you've come to the right place. Stop by our Ashford Green Luxury Apartments so we can show you around!