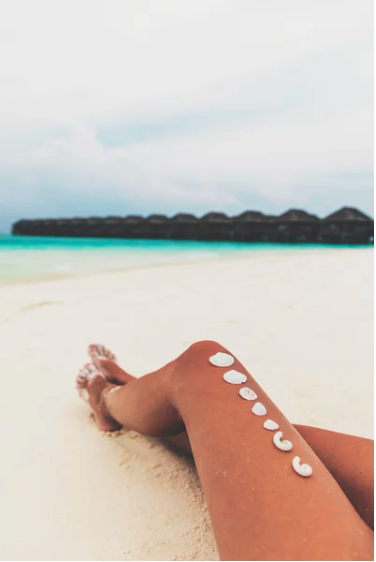 Summer is finally ready to shine upon our Charlotte, NC apartments, and we're certainly ready to enjoy all of the fun that's available in the sun. Of course, anywhere there are enjoyable activities, there are also some hidden dangers lurking beneath the surface. To help you keep your skin and body safe this summer, we've compiled a few tips.
Don't Skimp on the Sunscreen
You've heard this since you were a little kid, but the truth is that many adults ignore the warnings. Sunscreen is essential when you're at the pool or beach, but those aren't the only times you should be using it. In fact, you should apply sunscreen every day, particularly on your face. Your skin is exposed to the sun's harmful rays when you're walking across the grocery store parking lot, sitting in traffic or going for a brief stroll after work. Protect it at all times by getting into the habit of applying sunscreen regularly.
If you're swimming, reapply every time you towel off. Even waterproof sunscreen wears off eventually. Don't forget to apply sunscreen to your ears, the part in your hair, and any other areas that may not see sun regularly.
Wear SPF-Formulated Lip Protection
If you've never experienced the unpleasantness of sunburned lips, don't start now. SPF belongs on your pucker just as much as it does anywhere else.
Put on a Bike Helmet
It's time to get out and explore the world on two wheels. Whether you're on a bike, scooter or a homemade mechanism, no fashion statement is worth the problems you could experience if you have an accidental fall. Remember, no matter how careful you are, you can't control everyone else's actions. Be safe by protecting your head from potential injuries.
Stay Hydrated
Avoid sugary drinks and stick with plain old water, instead. Your kidneys need water to flush toxins from your body, which will help you stay healthy and able to enjoy the activities you have planned over the coming months. Plus, the more you sweat, the more water is leaving your body, so it's important to replace it regularly.
The resort-style pool at our Ashford Green Luxury Apartments invites summer fun and relaxation with friends. Find out how you can unwind in our community by checking out the awesome amenities we offer!